If like me you do a lot of demos, you probably know that we can't usually do a professional demo with any background like this one :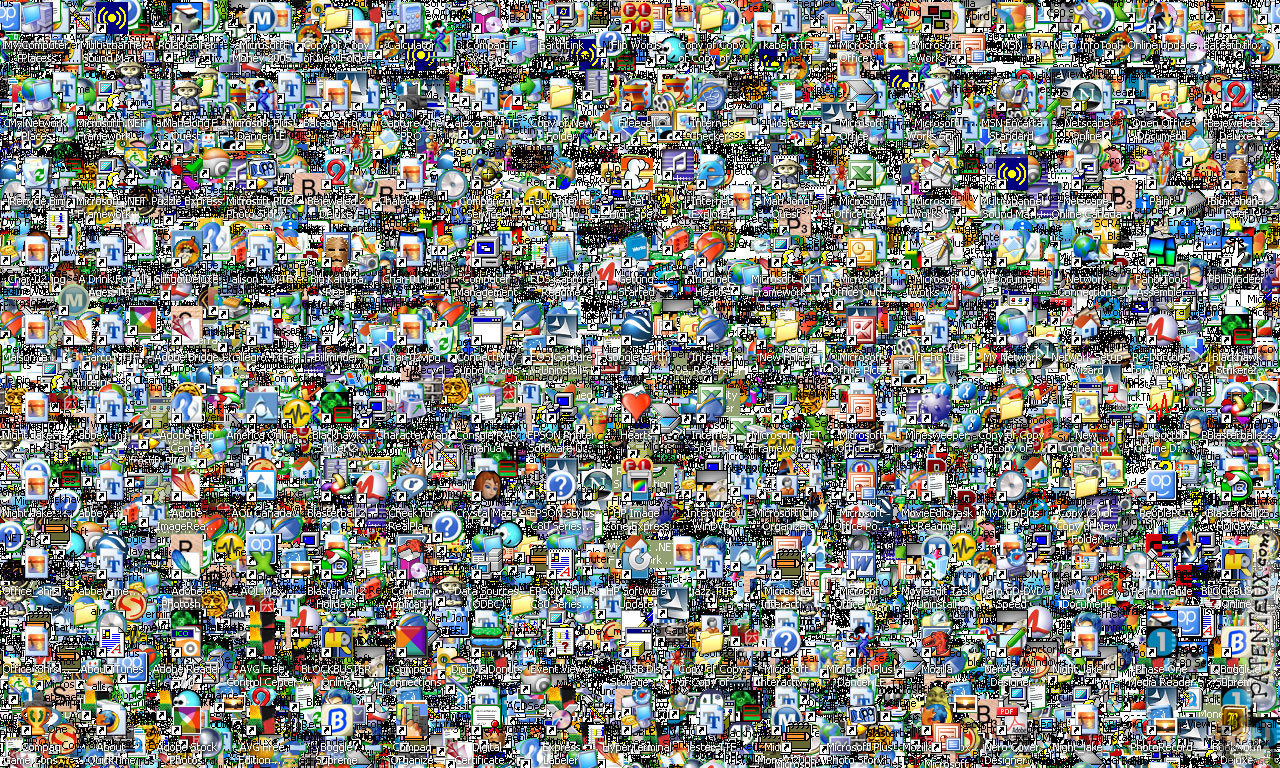 You can have a messy background but you may prefer to show your brand instead of your personal interests. By the way, you can find this messy background here : http://patenteux.com/Messy_desktop
The thing is I become really lazy when it comes to do the same thing again and again. Thus, when it's possible, I tend to automatize the thing so it won't be so painful. And switching from a desktop background before a demo and switching back to MY desktop background at the end of the demo is some kind of a painful task.
Thanks to Automator on Max OS X, you can automatize a lot of things, I will cover just this one but if you did some in the past, feel free to share.
So, the idea here is to :
- switch from one Desktop background to another before and after a demo
- hide your icons and personal stuff from your Desktop
The Automator application
Just launch Automator and choose Application
Step 1 : Get Specified Finder Items
Select the « Get Specified Finder Items » action and select a background you want on your desktop
Step 2 : Set Desktop Picture
Select the « Set Desktop Picture » action to change your Desktop picture.
Step 3 : Hide your icons
Finally, choose the « Run Shell Script » action and enter the following command :

defaults write com.apple.finder CreateDesktop -bool false
killall Finder

The Opposite
Create another application that switch back to your favorite background and put again your stuff and you're done !
Simple and easy !